How we ensure software quality on a range of devices.
by: Software Network on November 28, 2018.
RetailBox now runs on thousands of devices each and every single day, and the quality of software deployment is becoming more and more critical every day.

Since RetailBox runs on such a large range of devices, we need to ensure that every device runs at expected performance, and features work as intended for every device. One major difference is the iOS version. In RetailBox 4.3, we reinstated support for iOS 11.0 (released September 2017).

When you are covering releases of iOS 11.0, 11.1, 11.2, 11.3, 11.4, 12.0 and iOS 12.1, every single version has changes in the frameworks where different bugs and glitches could occur that could impact the performance of the app. That's why we keep it to a minimum and have a few versions of iOS supported, so we can guarantee quality for iOS 11, and iOS 12. We have many requests every day to support iOS 9 and iOS 10, however, it's in our best interests to make the user experience incredible for all devices, running modern versions of iOS. We're now committed to supporting two major iOS versions at a given time while ensuring perfect performance.

When we plan for new features, our entire Software Engineering Team led by Wilson Gramer ensure that the features we make available are vital, critical and will actually enhance the user experience for our users.

New features are divided and organized by priority, with User Interface changes, core features and bug fixes. We carefully ensure that every single line of code is up to expected standards, and we test it. Starting with RetailBox 4.3, a small group of invited users test Quality Assurance builds, on a range of different devices. We want someone who is using an iPhone 5s to have just as an enjoyable experience as someone using an iPhone XS, which is why our team works hard ensuring features we make available work on all devices, and performance is up to par.

If we find that a Quality Assurance beta is not up to our high-quality standards, we update the QAB (Quality Assurance Beta) and ensure that performance issues are resolved. The beta you receive labelled as a "developer beta" has been tested by many different devices – however where you come in is testing these releases. If you find a bug, there are many ways to report it to us, in TestFlight or by sending us an email. Every bug is reviewed by our Software Engineering Team.

After a Developer beta is released, throughout the schedule of a week or two, we receive hundreds of emails on bug reports or feature requests, we take into account every request – and while you may not hear a response back from us, know your email has been read.

The GM release, or "Gold Master" seed means that all features for the release have been added, and all known bugs have been addressed. This is the version that will be released to Stream 2 and as a compiled archive for more of our customers to enjoy, and our store partners (Med Store, Italy, etc) to deploy onto their retail devices – our store partners don't use betas.

We will be releasing a video on our assurance processes soon, and we hope that this small article gave you a glimpse at our commitment to software quality.


​- Software Network Engineering Team
​

Powered by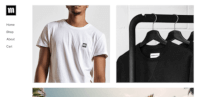 Create your own unique website with customizable templates.