RetailBox Privacy

At Software Network, we believe privacy is a fundamental human right.

That's why we integrate the latest security and privacy technologies into our applications, and only collect the data we need to actually improve our products and services.

And when we do collect diagnostics or analytics data, we want you to know what we're collecting, why we are collecting it and what we will do with it.

This document will be updated periodically and we will include a timestamp when it was last updated.

Last Updated: 24/11/2018
Protecting the privacy and security of your information is a priority for Software Engineers at Software Network. We work extremely hard to collect only the data we need to make your experience better when using our products and services. When we do collect your information, we believe it is very important for you to know what we are collecting and why we need it so you can make informed choices. Software Network's RetailBox app, like every app we engineer, is designed around these fundamental principles. In our view, privacy is a human right. Not a privilege.
Software Network collects information about how you use RetailBox to improve the user experience for you, and so that Software Network can use this data to improve our products in future software revisions.
Your device model and model identifier
The carrier that you are using (like Verizon)
Whether you are using WiFi or Cellular
The iOS and RetailBox version you are using
The country you are using the app in
Crash reports and logs associated with RetailBox
We use some of the data above, to isolate, reproduce and gather additional information on issues that are seen. We may use this data in conjunction with other users data to predict patterns, investigate trends and other relationships in order to detect issues with RetailBox.
Within RetailBox, you can enable Face ID for Retail Restricted Mode authentication on supported devices. Apps are only notified as to whether the authentication is successful. RetailBox can't access Face ID data associated with the enrolled face.
Learn more about Face ID Privacy here:
https://support.apple.com/en-us/HT208108
We may collect, use, transfer, and disclose non-personal information for any purpose. For example, we may aggregate your non-personal data against crashes and errors to improve the app experience for everyone. We may also use your crash or error data against others to compare error results.
As soon as you close, delete, or stop using the RetailBox application, the data logs will be suspended, and no information is shared until an event occurs that the system registers as an error.
Software Network or any of its engineers, contractors, employees, or affiliates do not share any data or personal information with third-parties. We are obligated to make certain non-personal information to share internally to improve the RetailBox app.
​
If you do not wish for your non-personal information with Software Network for quality control and improvement purposes, you may disable it in the Settings menu. Go to RetailBox -> Settings and turn off "Share App Analytics".
​As always, our team works hard to collect only the information we need to improve the user experience for our customers and fans. We believe security shouldn't come at the expense of individual privacy and we will continue working for greater transparency and data security protections on behalf of our customers.
Contact
softwarenetwork@applosophy.com
for more information regarding our Privacy Policy.
Powered by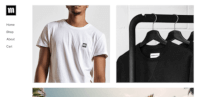 Create your own unique website with customizable templates.