Using Retail Registration with RetailBox – Preview
Retail Registration for iPhone and iPad allows you to easily register your location using a QR code, sent to your address or email.
Retail Registration allows you to register your location for RetailBox. Your store name and location will be shown in the RetailBox settings menu, and you'll also have control over the connected devices on the same WiFi network.
What you need
A supported device with RetailBox 4.4 and iOS 12.1.1 and later

​A WiFi connection
​
Register your location
Make sure you have the latest version of iOS, and the latest version of RetailBox. This will allow you to use the new Retail Registration feature.

If you are not running iOS 12.1.1 (released December 2018), you will need to update to iOS 12.1.1 or later in order to use this feature.
​
---
---
Enter the activation information

After you have used your iPhone or iPad to scan the QR code, you will need to enter the activation information that is on the sheet of paper that was sent to you, along with the QR code.

Store Name: The name of the store that is being registered under Retail Registration – this code is not validated and can be anything you like.

Activation Code: ​This is the unique six digit identifier that is listed on the sheet of paper provided to you by Software Network.

Confirmation Code: ​The confirmation code is a standard set of generic numbers that Software Network use to validate that you're a real person. It is automatically sent to your email inbox after the order is complete.
---
Enter the activation information

After verification has completed successfully, you'll see a message for "Retail Registration completed successfully." – keep the letter sent by Software Network in case you ever need to revalidate the information.

The code can be sent to you in several ways, including:

​Physically: ​A code will be shipped to you for a fee covering postage and handling. We recommend this option, as you'll have a physical letter.

Electronic: ​The code can be emailed to you as a PDF attachment. You may need to print off the QR code yourself in some cases.
---
Last Published: December 9

Retail Registration is not available and features and/or availability may change without prior notice.
Powered by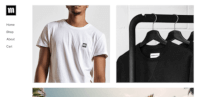 Create your own unique website with customizable templates.